Natufeed offers high-quality animal nutrition products
Has a specialized team in nutrition and marketing that allows our clients to differentiate based on innovation and sustainability.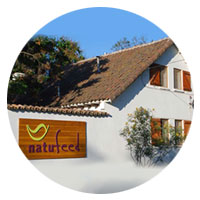 Designed a service for the rapid and simultaneous detection and quantification of  Listeria monocyogenes, Salmonella sp. and Shiga Toxin-producing Escherichia coli (STEC) in salmon processing plants.
Natufeed has got funds from the Chilean economic development agency for a Kit prototype to offer a service for early detection and quantification of bacteria on surfaces and fillets of salmon in processing plants.